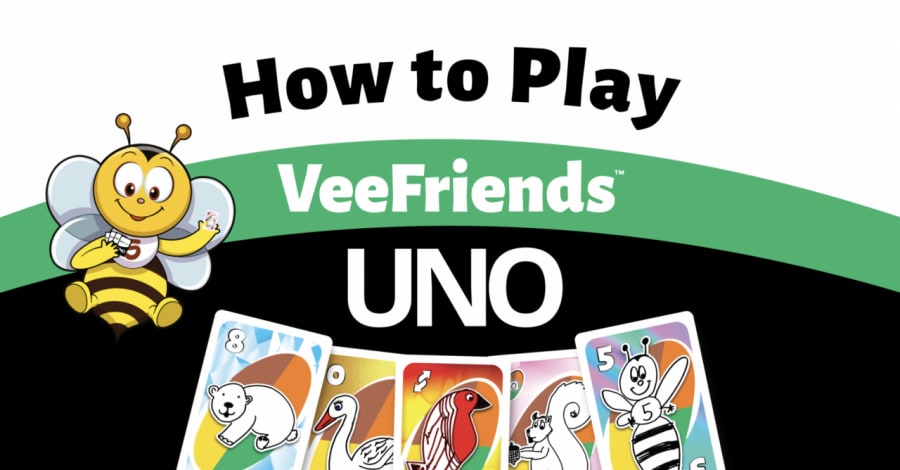 The VeeFriends x UNO first-of-its-kind collaboration gives the VeeFriends community a chance to own physical VeeFriends collectibles!
17 total characters come to life in UNO - the same name and game that we love, now with a VeeFriends twist!
VeeFriends UNO Special Gameplay Cards
VeeFriends UNO is played the same as the traditional game, but every deck features special gameplay cards that will bring some fun twists and turns to every VeeFriends UNO game played!
How to play UNO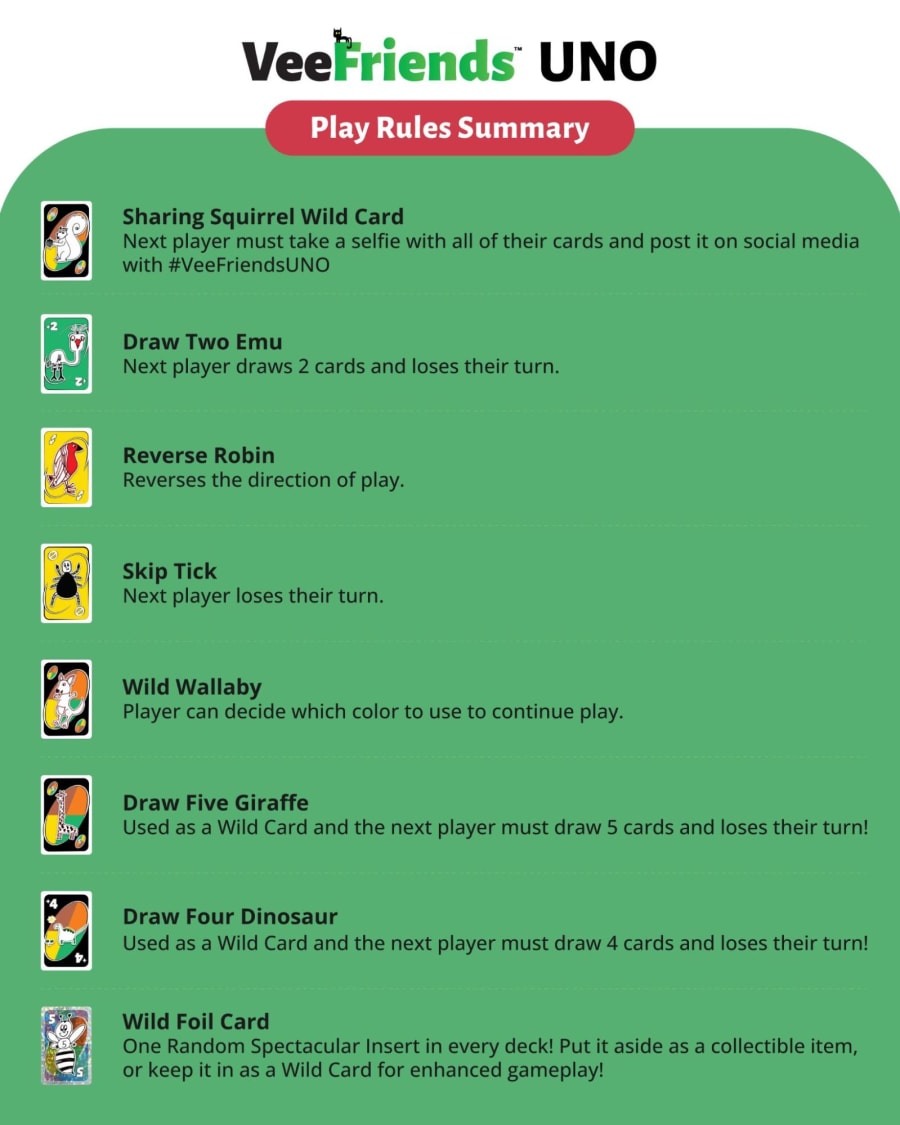 Meet the 17 VeeFriends featured in UNO!
Sweet Swan
Charming Cheetah
Positive Porcupine
Modest Moose
Productive Puffin
Gary Bee
Practical Peacock
Faithful Pheasant
Prudent Polar Bear
Yolo Yak
Enamoured Emu
Dynamic Dinosaur
Genuine Giraffe
Resourceful Robin
Turnt Tick
Sharing Squirrel
Wild Wallaby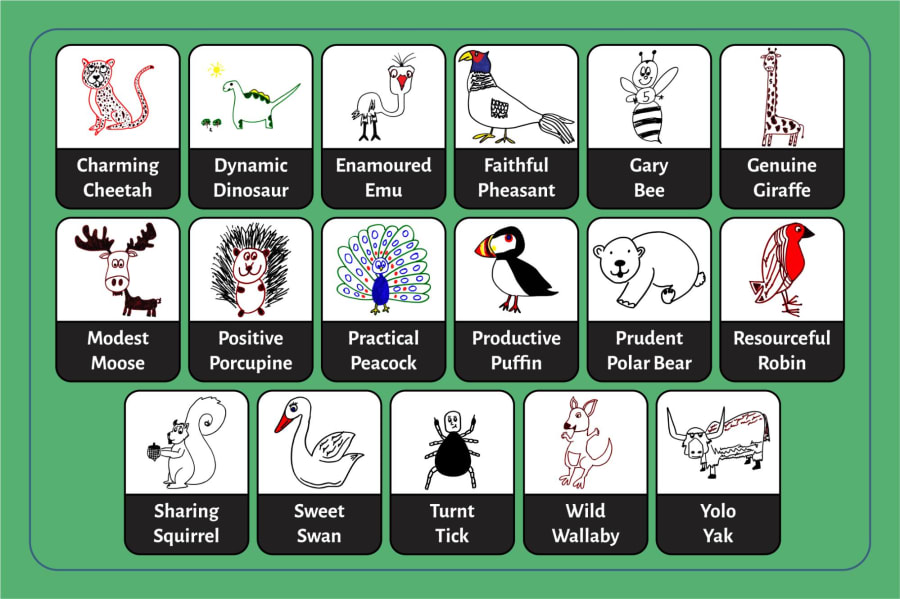 Check your Spectacular Foil Card!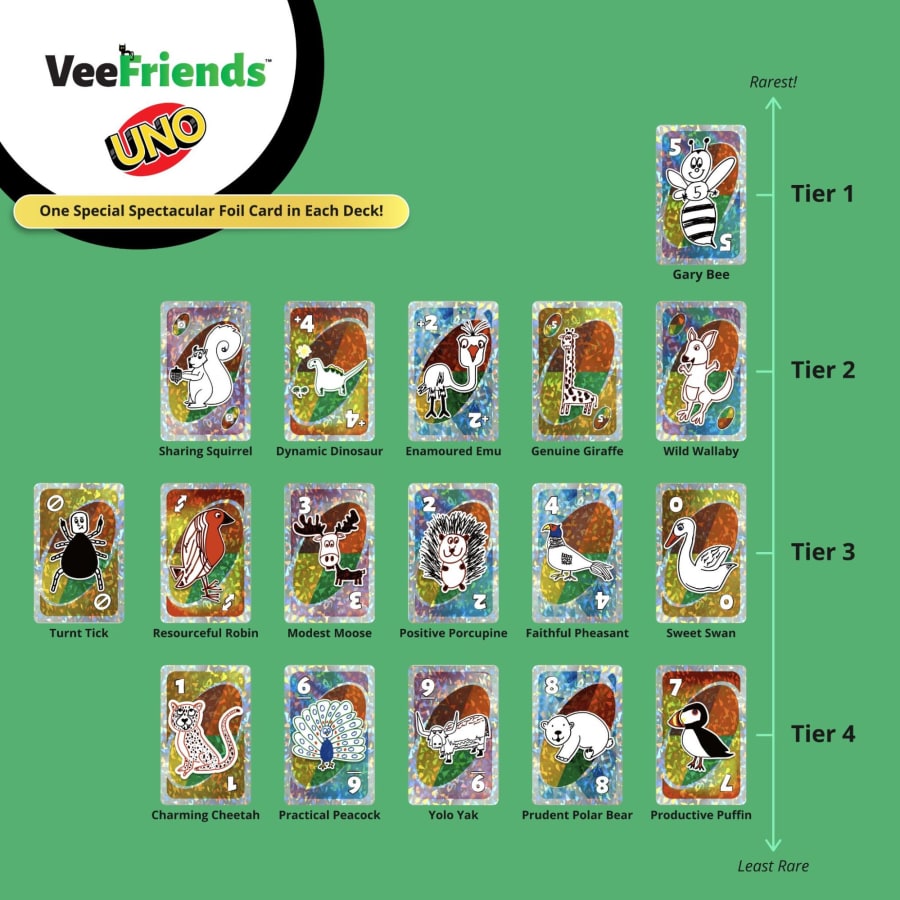 Each deck contains one randomly inserted collectible Spectacular Foil Card! There are 17 total Spectacular Foil Cards to collect! Spectacular types include Hologram, Diamond, Gold, Lava, and Bubble Gum, and some cards are harder to find than others!

Which card did you get? Share on social media with #VeeFriendsUNO