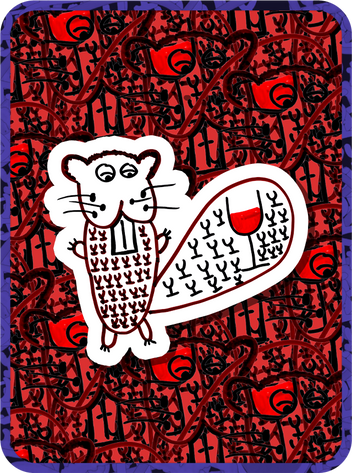 Watch Gary's Explainer!
"Wine Shopping Spree" Woodchuk
Explainer Video
#00201
1 of 1
"Wine Shopping Spree" Woodchuk
Claim Your Access Token
Checking your account for an access token...
Details
The holder of the "Wine Shopping Spree" Woodchuk token will be invited to join one (1), forty-five (45) minute shopping spree with Gary Vaynerchuk at Wine Library in New Jersey with a ten thousand dollar ($10,000.00) store credit per "year" (i.e.). Each year shall be defined as the twelve month time period commencing on May 6, 2021, and May 6, 2022. In no event shall any experience (including this experience) occur after May 5, 2024.
After your shopping spree, drink wine and talk business with Gary Vaynerchuk for forty-five (45) minutes
In other words, there are two (2) total redemptions occurring as follows
One (1) redemptions must occur between May 6, 2021 and May 5, 2022
One (1) redemptions must occur between May 6, 2022 and May 5, 2023
This token is verifiable for admission to VeeCon 2022, 2023, 2024
All access experiences will be pre-scheduled in advance with 90 day notice via a VeeFriends representative
This token is a collectible that lives on the Ethereum blockchain
Collectible Details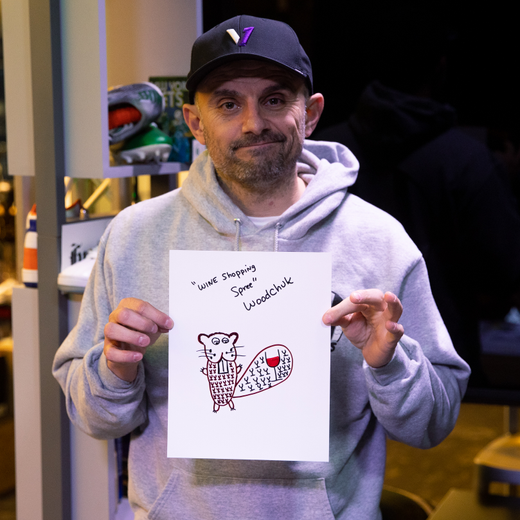 The Original Art
The birth of "Wine Shopping Spree" Woodchuk!
Each collectible was orginially hand drawn by GaryVee.
The main ambition of this project is to create meaningful intellectual property and create an extraordinary community. All tokens are a three-year admission token to VeeCon, an annual super-conference. We know a lot of you are new to the NFT world, so before you do anything, get acquainted with the FAQs.